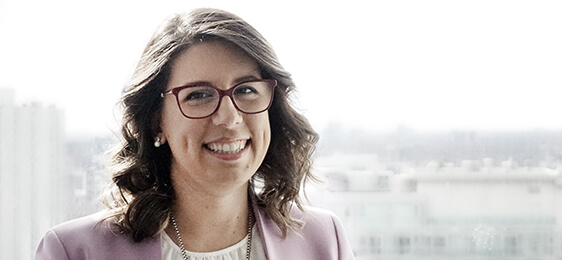 Eniana Vrenozaj, Director, Client Engagement
Since joining BrandActive in 2014 Eniana has managed a number of large-scale brand implementation projects across various industries and markets. She has developed effective transition strategies for industry leaders such as Verizon, Varian, Canada Post, Great-West Life, Toronto Pearson Airport, Partners Healthcare, and Providence St. Joseph Health. Eniana is a key contributor to BrandActive's internal initiatives, focusing on the organization's culture. She has been instrumental in the development of various programs and policies to ensure BrandActive continues to be a great team of people, doing great work and having a great time doing it.
Eniana holds an honorary bachelor's degree of Science, master's degree in Environmental Science from the University of Toronto and a certificate in project management. Prior to joining BrandActive, Eniana held roles at Evergreen, a non-profit organization dedicated to helping cities flourish and at the University of Toronto as Teaching Assistant and Research Associate.
Read Eniana Vrenozaj's recent thought leadership